doctorconquest
went to a textile museum with

flumpitt
a few days ago (WE ARE EXCITING PEOPLE WE DO EXCITING THINGS) and there was no one else around so we got goofy pictures.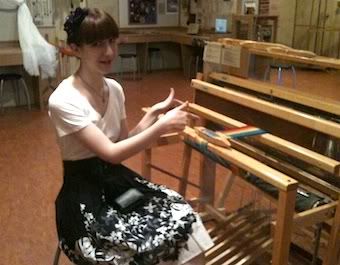 at a loom!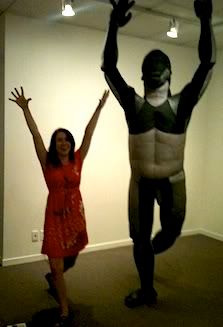 giant naked fabric man!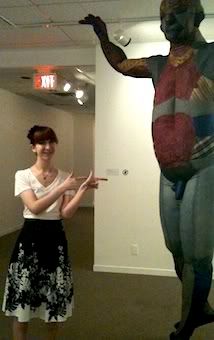 and another!
note that halfway through this outing I realised my tight belt was causing acid reflux (fact: in my body, everything causes acid reflux, even thinking too hard about acid reflux), but when loosened the skirt was trying its best to escape from my body for the rest of the day. CAN'T WIN.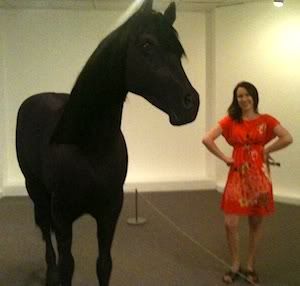 terrifying stuffed horse!

"I must say I enjoyed the horse": best guestbook comment ever.